中国国际进口博览会客商走进上海看商机—投资虹口
---
日期: 2018/11/3 15:25:04
为增进首届中国国际进口博览会商客对举办地城市上海的了解,帮助各位客商积极抓住上海各区发展的机遇在上海投资兴业,作为"首届中国国际进口博览会客商走进上海看商机"系列的重要组成部分,上海市外国投资促进中心会同全市16个区,将陆续推出上海市各区"进博会版"投资指南,内容涵盖区情介绍、重点产业、投资机遇等。
今天为大家介绍虹口区……
我们将陆续推出其他各区的投资机遇,敬请期待。
With a view to enhancing the understanding of Shanghai – host city of the first China International Import Expo (CIIE) by the CIIE participants, and facilitating them to actively seize the development opportunities in the various districts of the city to invest and prosper, as an important part of the series of "Business Opportunities in Shanghai for first CIIE Participants", Invest Shanghai, together with the 16 districts of the city, will successively launch CIIE investment guides of each district, covering district profiles, key industries, investment opportunities and so on.
Now comes Hongkou District...
More are coming soon.
投资虹口
INVESTING IN HONGKOU
一、 虹口概况
Briefing on Hongkou
虹口因虹口港而得名,位于上海中心城区东北部。全区面积23.4平方公里,辖8个街道,区域总人口超过80万。
Hongkou originated its name from Hongkou Port, located in the northeast part of Shanghai city center. Hongkou boasts of an area of 23.4km2 and governs 8 communities, with a total population over 800,000.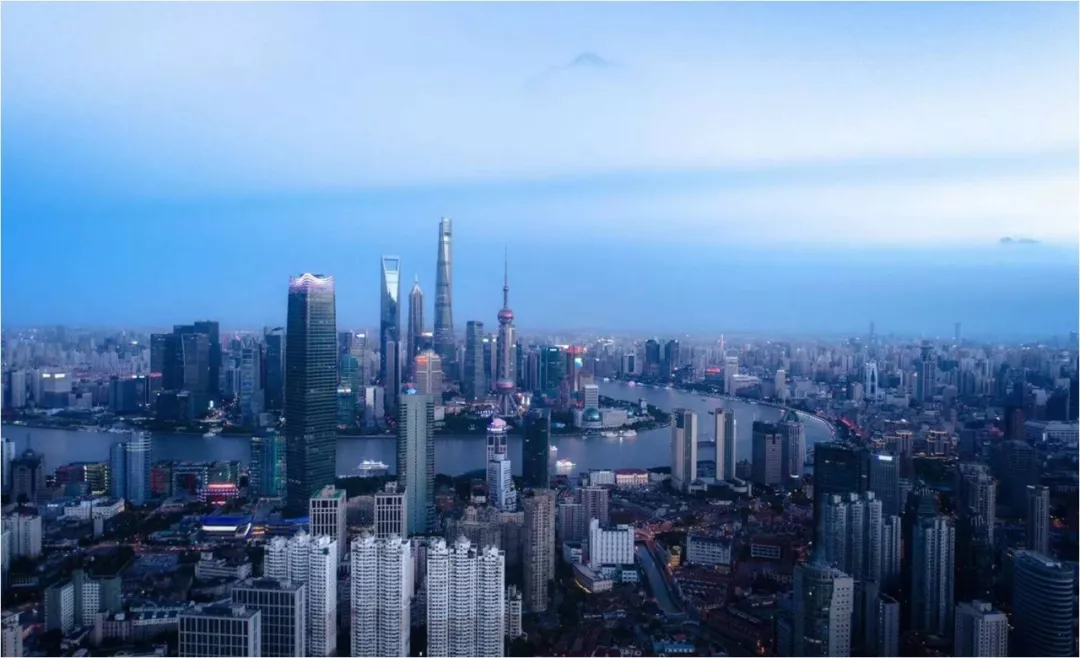 虹口是全国最早开放的地区之一,自上海开埠以来,虹口始终是重要的航运、商贸和物资集聚地,文化底蕴深厚,历百载而不衰,习近平总书记将虹口称为:"海派文化的发祥地、先进文化的策源地和文化名人的聚集地。"
Hongkou is one of the earliest opening-up areas in china, since the opening of Shanghai port. Hongkou has always been an important gathering place for shipping, trade and commodities, with profound cultural heritage lasting for a hundred years. The General Secretary Xi Jinping regarded called Hongkou as: "the birthplace of Shanghai culture, the original place of advanced culture and the gathering place of cultural celebrities."
虹口的未来,多姿多彩。到2020年,基本建成上海国际金融中心和国际航运中心重要功能区,基本建成具有影响力的创意创业活力区,基本建成开放多元的海派文化传承发展区,基本建成宜居、宜业、宜游的高品质城区。
The future of Hongkou is colorful. Target for 2020: Establish the Shanghai international financial center and international shipping center as important functional areas. Establish an influential creative entrepreneurial zone. Establish an accessible and diversified Shanghai cultural heritage development zone. Establish a livable high-quality district with appropriate industry.
二、产业介绍
Industry Introduction
做高做强航运服务业
SHIPPING SERVICE INDUSTRY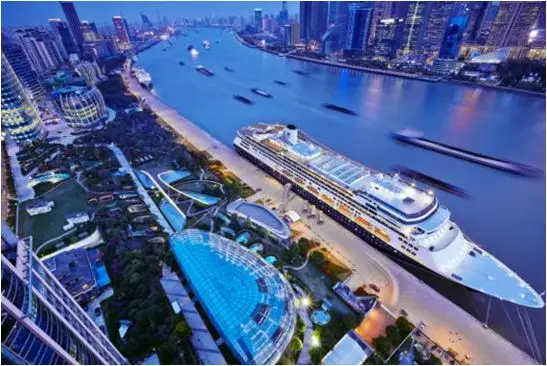 目前,注册区内的航运服务企业4500多家,航运功能性机构超过36家,是全国航运企业、航运功能性机构和航运要素最为集聚的区域之一。
At present, there are over 4500 shipping service companies and over 36 shipping functional agencies having been registered in Hongkou District. It has made Hongkou become one of the most convergent areas of the national shipping companies, shipping functional agencies and elements.
做特做强金融服务业
FINANCIAL SERVICEINDUSTRY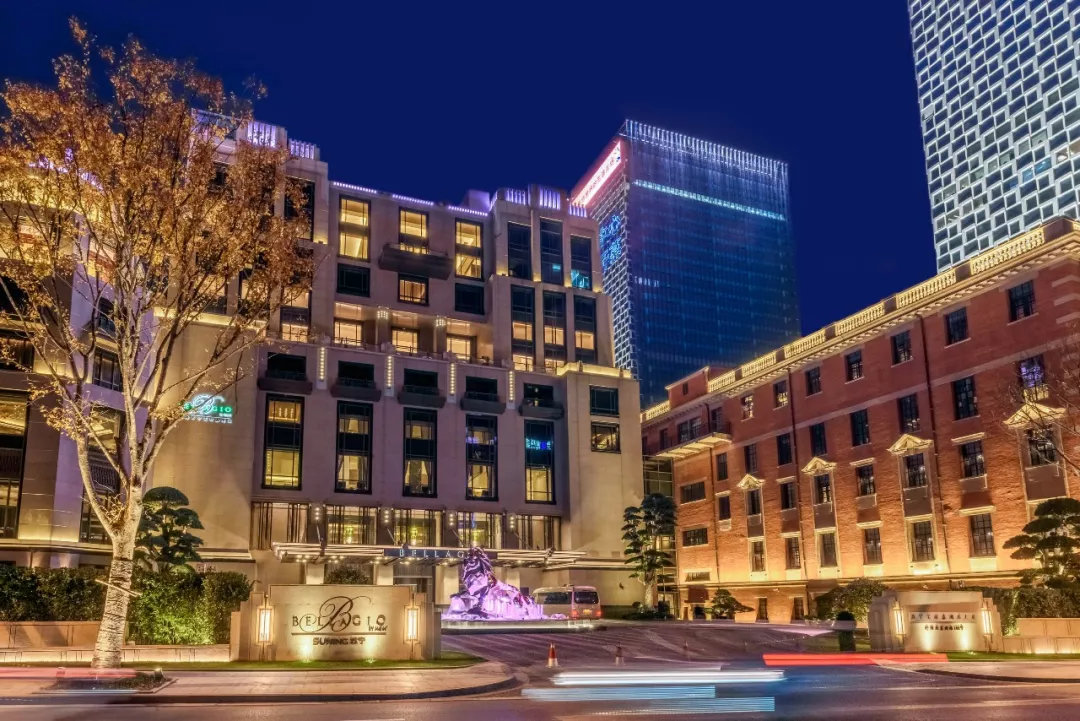 目前,全国近十分之一的公募基金公司注册在虹口。2011年以来新引进基金管理、股权投资、资产管理等各类金融服务业1400余家,资金管理规模超4.5万亿人民币,包括赛领国际投资基金为代表的金融服务创新模式。
By now, nearly 1/10 country's publicly offered fund management companies in Hongkou. Since 2011, more than 1400 financial service companies of a large variety set their foot in Hongkou, the assets scale if which exceeds4.5trillion, such as fund management, equity investment, assets management, in which has innovative financial service providers like Sailing Capital International.
做大做强现代商贸业
MODERN COMMERCIAL AND TRADE BUSINESS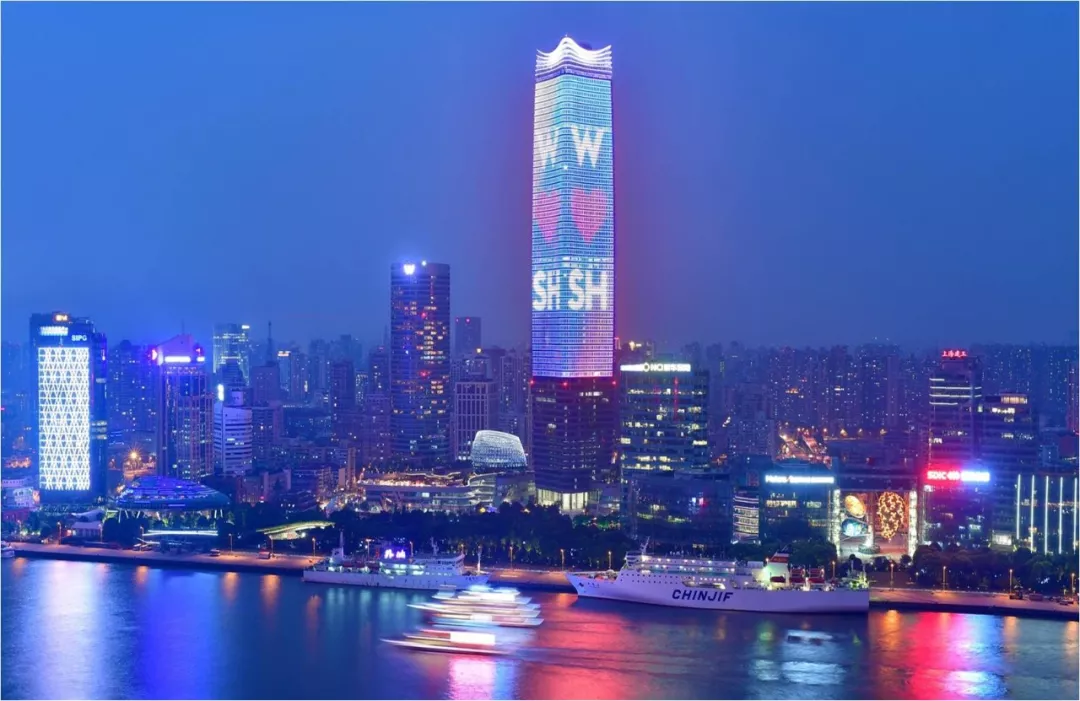 商贸业既是虹口的支柱产业,也是实现"十三五"创新转型目标的主导产业之一。近年来,虹口商业布局日趋完善,正在形成北外滩滨江世界级滨水商圈、四川北路市级特色商业街(区)、主题特色商圈、集中式社区商业中心融合发展的"一线一街多圈多点"商业格局。商贸服务能级不断提升,诸多世界百强品牌入驻,"上海酒节"等活动屡获殊荣。
Commercial industry has always been fundamental to Hongkou and it is one of the leading sectors to achieve the "13th Five-Year" innovation and transformation goals. In recent years, the commercial layout of Hongkou has increasingly improved, which is forming a commercial pattern of the One Line, One Street, Multi-Circle and Multi-Point based on an integrated development of a world-level waterfront commercial zone in the North Bund, a city-level commercial street (zone) of North Sichuan Road, the commercial zones with unique thematic features and the centralized community business centers. Meanwhile, business services are constantly improving, accommodating many of the world's top 100 brands. The Shanghai Wine Festival and other activities held in this district receive good reviews.
做实做响文化创意产业
CULTURAL AND CREATIVE INDUSTRY
文化是虹口的一张名片,虹口正围绕打响上海文化品牌,加快推进文化强区建设;上海12片历史文化风貌区,虹口拥有"两片半"——山阴路历史文化风貌区、提篮桥历史文化风貌区和外滩历史文化风貌区的苏州河北岸部分;上海音乐谷逐步形成品牌效应,1933老场坊、半岛湾、星梦剧场等项目巧妙融合古老建筑的底蕴和时尚创意的韵味,受到业界的广泛关注和认可。
Culture has always been a business card of Hongkou, from which Shanghai's local culture originated. Among the 12 historic and cultural preservation areas,2 and a half are located in Hongkou namely, Shanyin Rd. area, Tilanqiao area and half of the Bund historic and cultural preservation area at the northern riverfront of Suzhou Creek. Shanghai music Valley gradually formed brand effect, 1933 Shanghai, Peninsular Bay, SNH48 Theater and other ancient buildings project clever fusion of culture and creative fashion charm, wide attention and recognition by the industry.
做精做亮绿色环保产业
Green environmental protection industry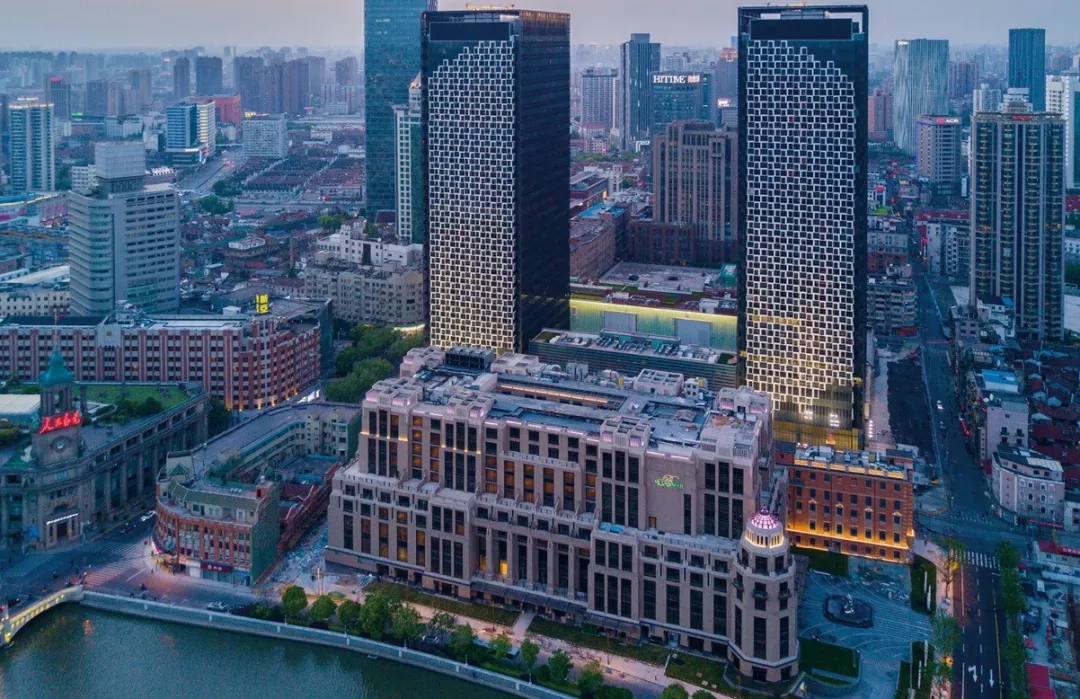 虹口代表上海承接了"绿色技术银行"项目,总部选址北外滩浦江国际金融广场,努力打造绿色技术创新要素集聚示范区。以花园坊为核心的低碳环保产业发展服务平台初步形成,已集聚上海环境能源交易所、上海市能效中心等20余家节能环保核心功能机构,推进上海低碳经济生产性服务业功能区建设,推动成立上海节能产业发展联盟;促进低碳产业与金融产品融合发展,探索实施碳交易、碳盘查等创新试点,构建碳金融产业高地。
On behalf of the Shanghai Municipal Government, Hongkou District Government undertakes the project of Green Technology Bank whose headquarter is located at Pujiang International Financial Plaza to build a demonstration area of gathering the innovative elements in terms of the green technology. Taking Shanghai Garden Lane as the core, the low-carbon environmental protection industry development service platform has taken shape, and has accumulated more than 20 energy conservation and environmental protection core functions such as Shanghai Environment & Energy Exchange and Shanghai Energy Efficiency Center. Hongkou is dedicated in the development of low-carbon productive service industry and the establishment of the League of Shanghai Energy Saving Industry. Hongkou is also exploring ways which can integrate financial products into the low carbon industry, such as carbon trade and carbon interrogation on atrial bases.
三、 配套支持
Matching Support
为投资者创造高品质环境
格调生活,宜业宜居
HIGH-QUALITY INVESTMENT ENVIRONMENT
Stylish Life, Suitable for both Business and Residence
虹口区域交通便捷,综合环境优越,服务设施完善,非常有利于企业的发展成长。区内教卫文体等社会事业发达、公共服务完善、城区环境整洁有序、社会秩序安全稳定。无论是投资创业者还是技术管理人才,都能在这里享受专属的一揽子服务,从住房、培训,到就医、子女就学,无微不至。
With its convenient traffic network, superior comprehensive environment, well-matched service facilities, Hongkou is an ideal land for the growth of companies. In addition to that, Hongkou is also well-known for it advanced social welfare, improved public services, clean city environment and social order and stability. Investors, management personnel, technicians and other professional talents are all entitled to the specially designed one-stop services, such as apartment purchase/lease, training, medical care, children's education and so on.
地址:上海市虹口区飞虹路518号1305室
Address: Room 1305, No.518, Feihong Road, Hongkou District, Shanghai
电话:86-021-25658335
86-021-25658332
86-021-25658342
Telephone: 86-021-25658335
86-021-25658332
86-021-25658342
邮箱:hkswwz@163.com
Email address: hkswwz@163.com
网址:http://www.shhk.gov.cn/shhk/
Website: http://www.shhk.gov.cn/shhk/
微信:虹口商务(微信号:gh_4297abbf865b)
WeChat Official Account: gh_4297abbf865b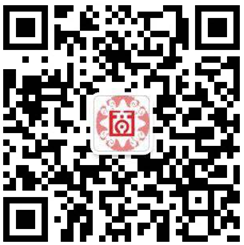 若想了解更多信息,请点击"阅读原文"下载
来源:信息部
附件:投资虹口推介_看图王.pdf 点击下载