中国国际进口博览会客商走进上海看商机—投资普陀
---
日期: 2018/11/3 15:26:02
为增进首届中国国际进口博览会商客对举办地城市上海的了解,帮助各位客商积极抓住上海各区发展的机遇在上海投资兴业,作为"首届中国国际进口博览会客商走进上海看商机"系列的重要组成部分,上海市外国投资促进中心会同全市16个区,将陆续推出上海市各区"进博会版"投资指南,内容涵盖区情介绍、重点产业、投资机遇等。
今天为大家介绍普陀区……
我们将陆续推出其他各区的投资机遇,敬请期待。
With a view to enhancing the understanding of Shanghai – host city of the first China International Import Expo (CIIE) by the CIIE participants, and facilitating them to actively seize the development opportunities in the various districts of the city to invest and prosper, as an important part of the series of "Business Opportunities in Shanghai for first CIIE Participants", Invest Shanghai, together with the 16 districts of the city, will successively launch CIIE investment guides of each district, covering district profiles, key industries, investment opportunities and so on.
Now comes Putuo District...
More are coming soon.
Putuo District
Jurisdiction Area: 8 streets, 2 towns
Government location: No.1668, Dadu River Road, Putuo, Shanghai
Area: 55.53 kilometers
Population: permanent resident population is 1.2847 million and registered population is 895,500
Geographical Location: it lies in the northwest of Shanghai and links Yangtze River Delta and Chinese inland, serving as an important land access between Shanghai-Nanjing Expressway, National Road 204 and 312 all pass through it and lead to Yangtze River basin and other provinces. The inside, center and outside three ring roads and metro lines 3, 4, 7, 11, 13 as well as the metro lines 14, 15 under construction, metro lines 20,22 under planning all pass through the district. Shanghai-Nanjing and Shanghai -Hangzhou high speed rail and other rails converge at Shanghai West Railway Station, which is 10 kilometers away from the Hongqiao, having an advantageous geographical location and convenient transportation. The Suzhou River flows by the district for 14.3 kilometers and the shoreline is 21.5 kilometers, which is honored "Suzhou River Eighteen Bays" and the birthplace of China's national industry. In early January of this year, the rapid reconstruction project of Wuning Road began. This channel is an important ray fast passage in the central city of the west, and is also an important channel for the internal and external traffic transition from the section of G2 Expressway to the city.
Economic Review: Putuo District is at present in the crucial period of the transformation of old and new kinetic energy, insisting on placing the promotion of growth, the adjustment of structure and the enhancement of vitality at an important position, leading by the new development concept, promoting high-quality development, constantly accumulating new kinetic energy of development and gradually realizing reasonable industrial structure. In 2017, the GDP of Putuo District reached 97 billion Yuan with a year-on-year increase of 4.5%. It had general financial revenue of 33.566 billion with a year-on-year increase of 4.92%. The district-level financial revenue was 10.81 billion Yuan with a year-on-year increase of 7%, achieving the goal set at the beginning of the year Industry-orientation.
With the objective of developing "a Practice District Driven by Science and Technology, an Ecological District Suitable for Living, Working and Innovation", and the function layout of "One Axis, Two Wings", Putuo is speeding up the cultivation of artificial intelligence and intelligence software, innovation R&D and service, technology and finance, as well as other emerging industries, and focusing on the formation of the "5+X" modern service industry as the leading industrial system.
Accelerate the development of science and technology service industry.
Speed up the development of science and technology services including scientific and technological R&D service, science and technology achievement transformation service, software and information service, smart city/district service.
Develop modern commerce and trade industry by transformation.
Transform and develop modern commerce and trade industry such as headquarter-type economy, e-commerce, wholesale and retail, modern logistics, platform economy and supply chain management.
Develop financial service industry by innovation.
Innovate and develop financial services including M&A finance, bank securities, science and technology finance, culture finance and internet finance.
Develop professional service industry by promotion.
Promote and develop professional services such as law, accounting, exhibition, advertising, human resources, leasing, consulting, asset evaluation and qualification certification.
Develop cultural service industry by cultivation.
Cultivate and develop cultural services including Internet movies and television, digital content, creative design, art display, trading, urban tourism, cultural leisure, etc.
Develop the "Internet Plus" new business form by encouragement.
Encourage and develop "Internet plus" new business format such as online travel, education, health care and other emerging Internet services.
For more info about Putuo, including policies and opportunities, please register and review at: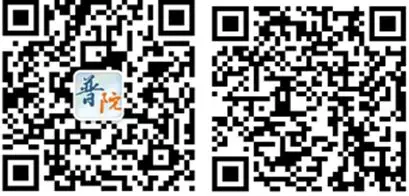 若想了解更多信息,请点击"阅读原文"下载
来源:信息部
附件:投资普陀_看图王.pdf 点击下载